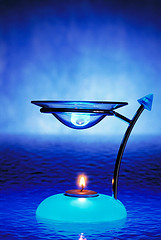 Aroma Oil Burner is a traditional device to use essential oils at your home. If you are a beginners, this diffuser is a good starter with a low investment. Easy to use and great for house decor too.
Even it's easy to use but some people still make a mistake in using it.
Here you can find simple questions and answers about aromatherapy oil burner
. This way you can find more benefit from it.
Already know how to use it?
Check out my blends recipe for aromatherapy oil burner for you to use in your home.
Simple in use and create a relax scent to your surroundings. This is a great diffuser for everyone.