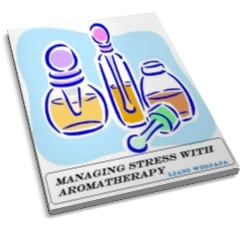 Aromatherapy - with personal touch of massage and a smell of essential oils - nowadays has become the best treatment for stress and other health problems related with emotions. How did aromatherapy help you relieve stress quickly? This e-book give you more details about how to enhance stress relief, and aid you in relaxation.
Download Managing Stress With Aromatherapy
Update 17 Oct 2008
:
"
This ebook is currently not available. I'm updating its content. But still there are 3 other book about stress that you can download for free.
"
Update 25 Oct 2008
:
"
This ebook now available with updated content. You can download it right now. Happy Reading!
"